Aug 3, 2022
Recall of Sodium Chloride Injection 23.4% W/V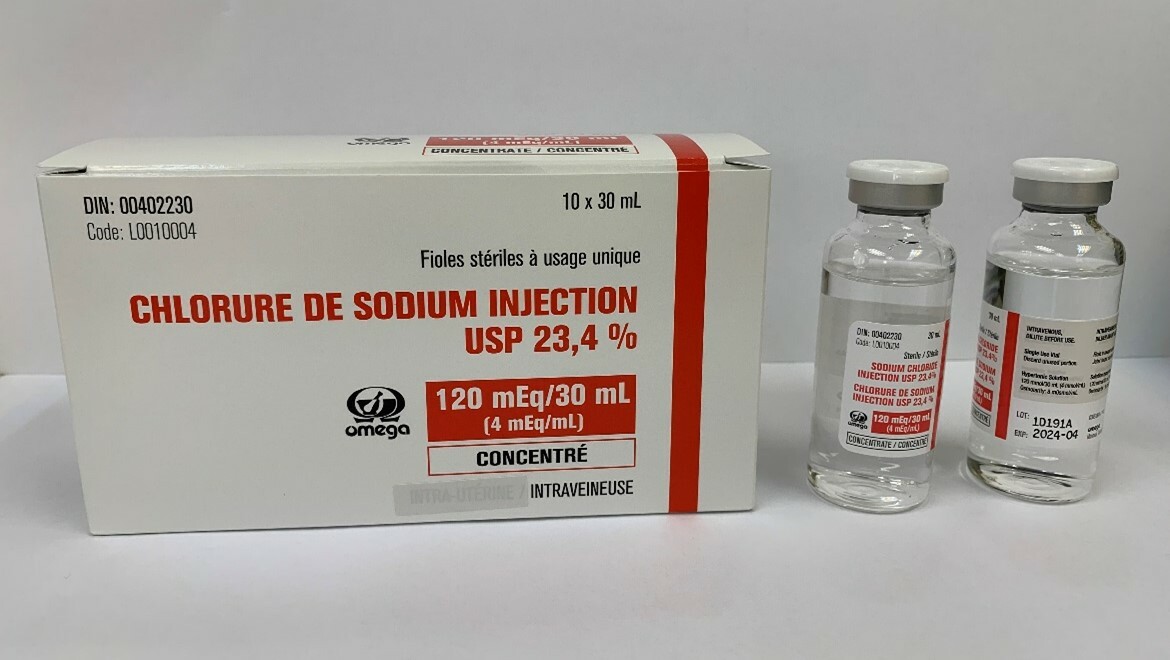 (Hong Kong, 3 August 2022)The Department of Health (DH) today (August 3) endorsed Sino-AsiaPharmaceutical Supplies Limited (Sino-Asia) to recall a total of five batchesof SodiumChloride Injection USP 23.4% (batch no.: 0J970A, 1A106A, 1B134A, 1B142A & 1D191A)from the market because of a potential quality issue. 
Health Canada announced that Omega Laboratories Ltd isrecalling Sodium Chloride Injection USP 23.4%, 30mL vials following test forglass delamination at the 12 month stability timepoint and the results showedthe presence of glass particles.

The above affected batches ofthe products have been imported into Hong Kong and supplied to HospitalAuthority, Private Hospitals and one private doctor.
Sino-Asia has set up adedicated Recall hotline (852 - 2573 1400) to handle related enquiries.
Sino-Asia will closelymonitor the recall and report to DH.  Sofar, Sino-Asia has not received any adverse reaction reports in connection withthe impacted batches.