Nasal congestion is unpleasant and is often associated with colds and allegies. flo kids saline nasal spray can help provide relief from nasal congestion or a blocked nose. The gentle mist spray helps to thin mucus and wash it away. It also helps to wash away pollens and irritants.
Features :
• Can be sprayed at any angle and the thumb drive pump is easy to use. Children who are involved in their own application of spray are often happier and more co-operative.
• Delivered in a gentle fine mist spray
• One way delivery device so that no outside air or bacteria can contaminate the system
Benefits:
• flo kids helps to thin excess mucus and clear a blocked nose, this make breath and sleep well.
• Contain added minerals and improve self mucociliary clearance
• Quick and easy to use
• Isotonic - no sting formula
• Sterile , preservative free and non-medicated
Ingredients:
Sodium bicarbonate, sodium chloride, potassium chloride, calcium chloride, magnesium chloride hexahydrate and purified water.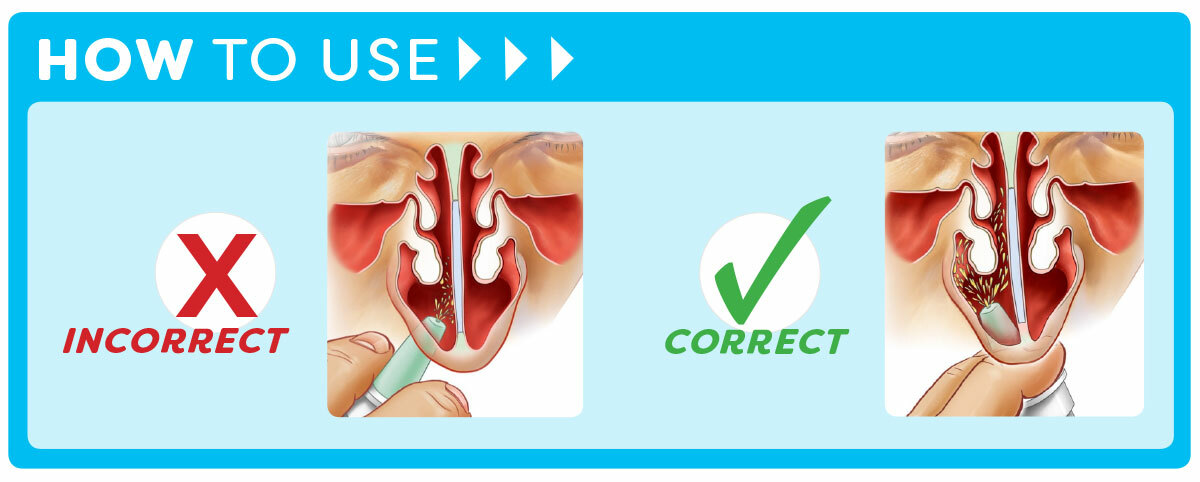 Direction:
Used for 5 to 12 years aged. Position the nozzle tip underneath the child's nostril and spray the required dose into each nostril.
5 years - 6 years: up to 3 sprays per nostril
Over 6 years: up to 4 sprays per nostril