Nasal congestion is unpleasant and is often associated with colds, allegies, hayfever, nasal surgery and pregnancy rhinitis. flo saline plus nasal spray can help provide relief from nasal congestion or a blocked nose. The gentle mist spray helps to thin mucus and wash it away. It also helps to wash away pollens and irritants.
Features :
• Delivered in a gentle fine mist spray
• A unique pump delivery system keeps the solution away from outside contamination
• Light size of 30ml is ready to use, easy to carry, on move or travel
Benefits:
• No preservatives, no alcohol and non-medicated
• Can be used by pregnant mothers and people with sensitive noses
• Use it 20 minutes before a medicated nasal spray to clean the nasal tissues and help improve the effectiveness of the medicated spray
• Moisturises dry nasal tissues
• Effectively thin the excess mucus due to infection or allergies, and provide smooth breathing
• Contain added minerals and improve self mucociliary clearance
• Protect mucosa
• Better than ordinary salt or sea salt solution
Ingredients:
Sodium bicarbonate, sodium chloride, potassium chloride, calcium chloride, magnesium chloride hexahydrate and purified water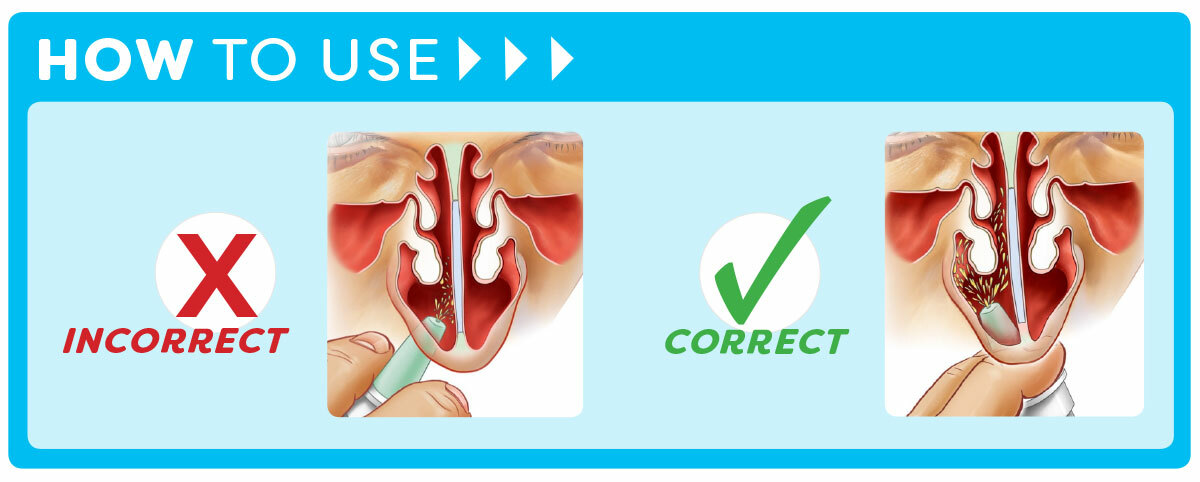 Direction:
Suitable for children and adults.
Adults and children over 12 years of age : Insert up to 8 sprays per nostril.
Children 2 years to 12 years of age : Insert up to 5 sprays per nostril.
Children up to 2 years of age : Insert 1 to 2 sprays per nostril.